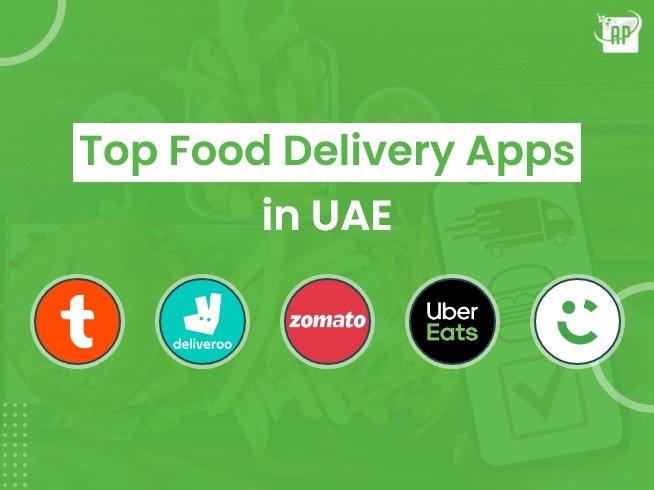 Top 6 Food Delivery App in Dubai that made life easy.
Apps have become the way to get anything and everything you want on demand. The world has gone app crazy, so it's no surprise that Dubai-based food delivery services are still developing new and innovative ways to bring food from restaurants to your front door in mere minutes! And while there are plenty of great food delivery services in Dubai, here are the best picks for the top 6 that you should know about.
Dubai's Top 6 Food Delivery Apps
Dubai is a bustling city with food options, but sometimes you don't have the time or energy to cook or go out. With the rise of smartphones and apps, getting food delivered has never been easier – or more popular. Here are 6 food delivery apps in Dubai that will make your life easier and get dinner on the table:
Deliveroo
Deliveroo is an app for food delivery that covers many hubs, ensuring that you will always receive the food item within the quick blink of an eye. It is a solid recommendation for those seeking a reliable app for ordering food in Dubai. This best food delivery app Dubai provides a list of popular restaurants for food based on the user's area. Food is delivered to your doorstep in the UAE within a matter of minutes. The real-time tracking feature attracts more customers because it lets them know when their food arrives and thus has peace of mind. These features make food delivery apps more useful and must invest in business ideas.
Zomato
Zomato underwent a massive redesign after it was acquired by the "DeliveryHero" to give a wonderful experience for users across Dubai and the Emirates. You can order food from various restaurants, cafes, street-side food brands, and more according to your preferences. This food delivery app UAE provides a customized shopping experience based on past purchases. The app keeps your most previous purchases in a bookmark format to suggest foods you're most likely to buy the next time. You can also make reservations for a dining-in experience by calling Zomato's featured restaurants directly.
Talabat
Talabat is considered among the best food delivery apps Dubai. Its user interface is very friendly and easy to navigate, making it an excellent choice for people who are new to the app or not too tech-savvy. The best part about this app is its wide range of restaurants, which caters to every taste bud. You can explore different cuisines and cuisines available from hundreds of food hubs located close to. The food delivery app in Dubai can also help you keep track of previous orders, allowing you to reorder them easily. Using the guest checkout feature can use the app without creating an account. In the food business, Talabat provides an enthusiastic and committed user panel delivery boy panel to ensure quick and efficient delivery of orders and restaurant panels to handle orders coming through websites. The app provides the in-app messaging facility, user request and review options, enabling customer queries to be forwarded to restaurants and the customer care team. For business owners who deal in food, Talabat offers a dedicated customer panel, a delivery driver panel to manage fleets, and a restaurant panel for orders received from online patrons..
Careem (UberEats)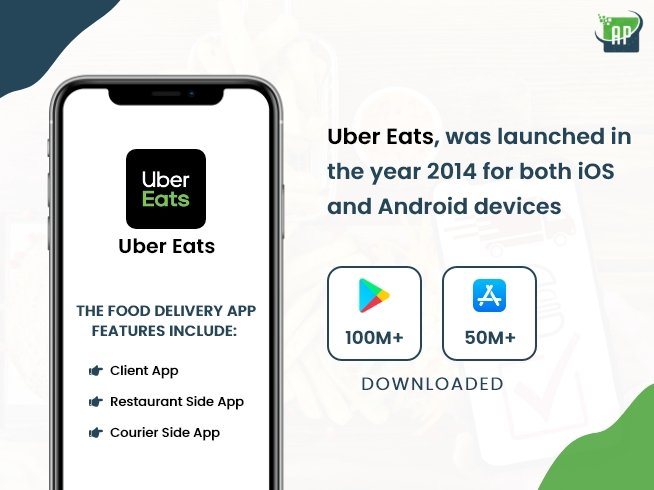 Careem, among the top food delivery app in Dubai, is one of the leading food delivery apps in the UAE. It has revolutionized how people order food for themselves or their loved ones. Careem's service is available 24 hours, 7 days a week & offers fast delivery to all locations within Dubai, Abu Dhabi and Sharjah. Ordering your favourite dishes has never been easier with Careem! The Careem app has an incredible feature that lets you find your preferred food by searching for the ingredients they contain. Simply type in your search criteria in the box, which will display the entire list of food items with those ingredients. The app comprises an exclusive tab that displays numerous discount deals and incredible discounts, so you can get a discount by availing of the best bargains.
EatEasy
EatEasy provides all kinds of food and grocery delivery services to steadfast people. It's a great hybrid application which provides top-quality food ordering and delivery services across the area. If you're ever in the mood for biryani, a burger, or pizza EatEasy is a great application that promises quick delivery times and discounts that are usually offered with promotional offers to draw customers.A myriad of delicious restaurants, pharmacies, and grocery stores are listed on the app. Using this application, you can purchase anything from food and confectionery as well as medicines, groceries or plants.
Lunch On Dubai
It's among the most affordable and cost-effective food options. Ordering options for those who are constantly in a hurry and need to have their meals delivered daily during their working time. Ordering through the app is simple, safe and secure. You can pay cash on delivery if you're not near a credit card terminal. Your food will arrive hot and fresh, exactly when you want it to! No more waiting in line, no more paying too much for meal prepping when you don't have time to do it yourself, and no more stalling your busy schedule because you don't have healthy meals available at your desk when you need them.
Streamline your food business with Ap-group's mind-blowing app development services
In today's rapidly changing world, consumers are becoming more agitated and want faster, more efficient food delivery. Restaurants with multiple outlets and wish to impress their customers with rapid self-delivery are advised to look into speedy solutions for commerce. One solution provider that can help is Ap-group. As your food delivery app development partner, Ap-group offers a food application Dubai designed to simplify the food delivery process from inception to execution. They have a team of expert developers who can help you with all your food delivery business needs, from app development and marketing to branding and logistics services. With an amazing app for your business, customer satisfaction will be boosted, and you will get more customers than ever!