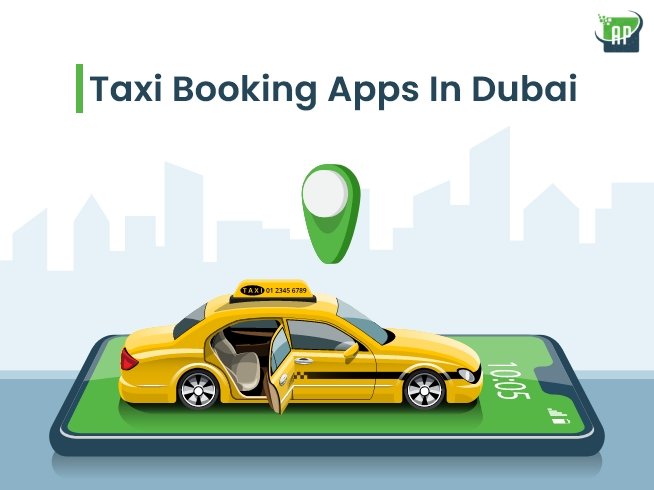 Get around Dubai without breaking the bank with these taxi apps!
Dubai's taxi rates have always been high, making it expensive to move around the city when renting or owning a car isn't an option. While the cost of living in Dubai has decreased in recent years, transportation costs haven't changed much—unless you use one of these taxi apps! If you take cabs regularly, it may be worth your while to learn more about these apps. This list of Dubai taxi apps will help you get from spot A to spot B, from your hotel to the mall or the bar to your friend's house, without breaking the bank!
List of the best taxi booking app in Dubai
Dubai has a lot of taxis, but not all of them offer the same service. Some are the cheapest taxi app in Dubai than others, and some offer you luxurious travel to the destinations. Some are public transport, and others offer solo riding. Here's a list of the best Dubai taxi apps that you must definitely know if you're living in Dubai or visiting this astonishing place:
UBER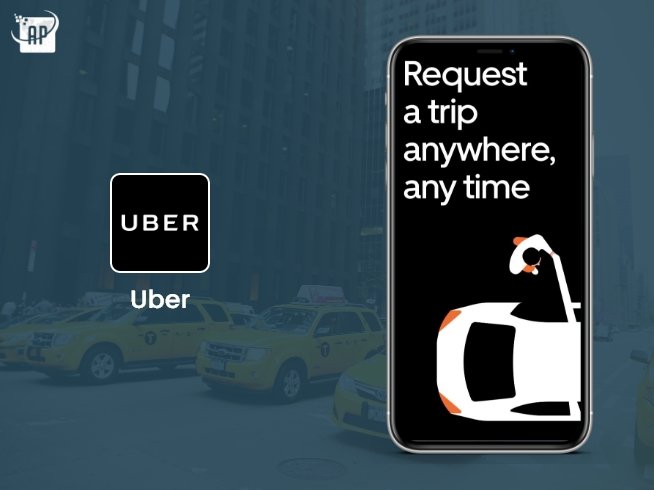 In today's modern age, many people often turn to ride-sharing apps to get from point A to point B. Many companies offer ride-sharing services, such as Uber and Grab, but one of the most popular is Uber. When using Uber, you can easily request a vehicle through their app, and they will quickly send a driver to pick you up. Once you reach your destination, you must exit your vehicle, and the payment will be automatically processed through your account. Uber lets users call emergency services using the app to ensure maximum safety. It also automatically shares the exact location and information about the trip. Users can also check the trip's estimated cost before making a reservation for the ride.
CAREEM
With more than 10M+ downloads and an average 4.2-star review, Careem allows users to arrange affordable rides and pickups. Rides include local, city-to-city taxis and Hala bicycle rentals. With Booking App In UAE, you can access a huge network of taxis in Dubai and book one in less than three minutes. You'll know exactly how much your fare will be when you're booking it, and you won't need to worry about haggling. Whether you're on the go or have time to relax at home, Booking App In UAE is here for you. Careem offers users rewards for every ride and also offers to carpool. The app also comes with a Plus plan which gives users perks when booking rides, placing orders, and much more. The app also supports English, Arabic, credit cards, cash credit, and Careem.
RTA PUBLIC TRANSPORT DUBAI APP
RTA, the taxi booking app Dubai developed by the Roads and Transport Authority ( iOS & Android) for the public transportation system, is the best public transport you'll ever see. It is among the most well-known apps that save time for commuters who use public modes of transportation. In addition to the time savings, it provides customers with various online ticketing options like the nol (electronic tickets) card services. It provides seamless online transactions that facilitate travel throughout Dubai. In addition, this RTA transport app lets users view the schedules of the metro tram, bus and water bus and their Nol Card balance, making transportation extremely easy for everyone.
S'hail
This taxi booking app Dubai is a one-stop-shop. It lets you book the services of a Careem captain or Uber driver based on your preference. You can choose a taxi or a limousine- let you pick. The app offers live traffic updates in real time so that you can evaluate all the parameters before booking a taxi. The app also offers information on the schedules and times for Dubai subway, bus and trams. In addition to booking, the app provides users with various public transportation routes and different modes of transportation, such as Buses, Tram, Marine, Metro, e-hailing, and many more. Users can also share their location and estimated arrival time with friends and family through text messages or social media networks like Facebook Messenger, WhatsApp, etc. Fare estimates are calculated in accordance with current rates.
DTC SMART APP
Dubai Taxi Corporation (DTC) has launched a new cab app to make a booking and paying for your ride easier than ever. The DTC SMART APP lets you order a cab by selecting your pickup location and destination and detailing any additional requests or preferences. You can also use this app to get fare quotes, check availability, and see how long your estimated arrival time will be. Furthermore, the app lets users locate the top tourist spots in Dubai to discover the city efficiently and quickly. Additionally, the app employs professional female and male drivers who offer secure and comfortable rides. Customers can schedule their ride anytime or night and request a car via smartphone..
Wrapping up
Dubai is a fast-growing metropolis, and getting to know your way around cannot be easy. Luckily, some great cab apps will help you get from A to B without breaking the bank. Public transport is a safe, affordable, and convenient way to get around the city. While cab apps in Dubai offer a cheaper alternative to hailing cabs from street corners, you can book them anytime or at night. App taxi Dubai will help you save money on your cab fare by comparing prices from different providers. With these advanced app taxi Dubai, you don't have to worry about carrying cash, remembering your credit card details or using your mobile data. So if you're on a digital budget, these apps are your good-to-go options!